Very soon we will be launching the Starting Your Small Business course in French.
Be sure to register so that you are the first to hear about this FREE training!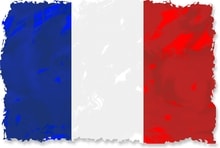 Register for the 'SYSB in French' course . . .
We will keep you name and email until the course is ready to launch, and then we will contact you to let you know that you can start the course!
Inscrivez-vous pour le cours de SYSB en français . . .
Nous garderons votre nom et votre adresse mail jusqu'au moment ou le cours commence! Puis, nous vous contacterons pour vous informer que vous pouvez commencer!